Mobile Applications Channel (Mobile Muse)
Academic Lead: David Vogt, External Programs & Learning Technologies, UBC
Graduate Student Researcher: Jean Hebert, PhD Candidate, School of Communication, SFU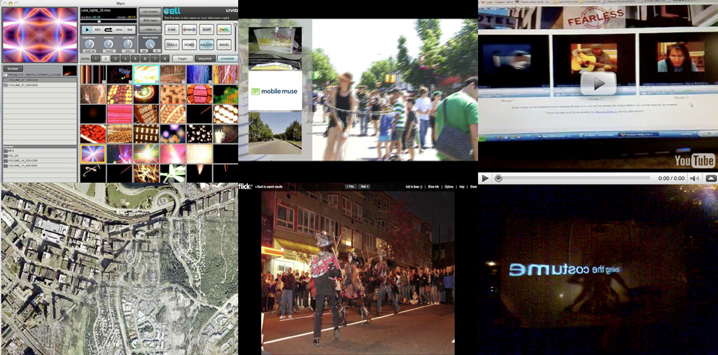 The mobile channel consists of ethnographic research into application design processes, and the participatory design of mobile applications aimed at improving sustainable urban living practices. A collaboration between BC Hydro, the City of Vancouver and the Mobile MUSE Network, mobile channel researchers and participants are collaborating to deploy a layer of geolocated data, accessible via mobile phones, that enhances both awareness of Vancouver's environmental concerns and public dialogue about them. The overall research objective of this work is to deepen our understanding of the potential for mobile and ubiquitous media to facilitate sustainable and democratic urban planning and living.
Channel update:
An ethnographic study of mobile app users was conducted at SFU in Fall 2011, and findings from this study were integrated into the design of an application for Android phones and Facebook. Over three weeks a beta test of the app was conducted in Spring 2013. Research findings and results are now being compiled into academic articles.
We are interested to hear about your experience with the My Green City app. If you have feedback or comments, please send them to the Greenest City Conversations project manager.